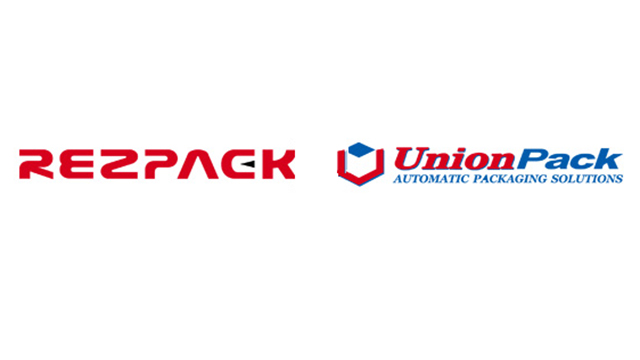 Pre-made pouch Bagger,Automatic model
Rotary Bag Packaging Machine, Automatic Intelligent
Applications
A. Solid: The fully automatic rotary bag packaging machine is ideal for candies, chocolate, rock candy, cookies, cakes, peanuts, green beans, pistachios, nuts, cooked food, pickles, puffed food, daily necessities, etc.
B. Granule: MSG, chicken, sugar, melon seeds, nuts, capsules, granular medicines, seeds, feed, pesticides, fertilizers, chemical raw materials.
C. Powder: spices, monosodium glutamate, salt, glucose, refined sugar, milk powder, detergent powder, pesticides, fertilizers, chemical raw materials, etc.
D. Liquid: rice wine, soy sauce, rice vinegar, fruit juice, beverage, detergent, etc.
E. Thick liquid: tomato sauce, peanut butter, jam, chili sauce, bean paste, etc.
F. Other materials also can be bagged by the fully automatic bag packing machinery.
Main Features
A. Instead of using manual packaging, the intelligent rotary bag packaging machine is fully automatic and provides high production efficiency and low cost.
B. RezPack automatic intelligent rotary bag packaging machine meets the hygiene standards of food processing machinery. In order to guarantee food hygiene and security, the spare parts of the packing machine are made of stainless steel or other materials that are in accordance with food hygiene requirements.
C. With a wide application scope, the rotary packaging machine is suitable for packing various materials like powder, granules, liquids, paste, solids, and more.
D. The fully automatic bag packing machine is designed for PE, PP and multi-layer compound film pre-made bags like compound paper bags.
E. The rotary bag packing machinery has low loss of materials. By use of perfect preformed bags with neat sealing, the intelligent packing machine is able to improve its product grade.
G. The fully automatic rotary bag packaging machine meets GMP standard by use of safe materials and stainless steel parts.
H. It is easy and fast to adjust the width of the automatic bag-feeding device, to suit different bag sizes.
I. Equipped with OMRON PLC controller and HITECH touch-screen HMI, the automatic intelligent rotary bag packaging machine is easy to operate.
J. Frequency Control: The machine uses frequency device, so the running speed can be adjusted freely within a certain range.
K. Automatic Detection: When the bag is not open or not opened enough, the machine provides no filling and no sealing. In this way, the bags can be reused, which helps save the production cost.
L. Horizontal delivery bags: the storage bag device can store more bags, and the rate of bag-separating and bag-delivery is high.
M. Zipper-bag Opening Device: The device is special for zipper bags and serves to protect the bag mouth from being deformed or damaged.
N. Safety Device: The packaging machine will alarm when there is inadequate air pressure or heating pipe failure.
O. Imported plastic bearings used have no need to oil, thus reducing contamination to the materials.
P. Oil-free vacuum pump saves the intelligent rotary bag packaging machine from polluting the production environment.
Main Specifications
| | |
| --- | --- |
| Machine Name | Fully Automatic Intelligent Rotary Bag Packaging Machine |
| Bag types | Standup bag, portable bag, zipper bag, 4-side sealing bag, 3-side sealing bag, paper bag, etc., and all kinds of compound bags |
| Bag sizes | W:100-200mm L:100-300mm |
| Stations | Ten |
| Filling range | 5-1500g |
| Packing speed | 30-45bags/min (depending on the product and filling weight) |
| Package accuracy | Error ≤ ±1 |
| Total power | 2.5 kw |
| Compressed air | ≥0.5 m3/min |
Main Standard Accessories and Units
| | |
| --- | --- |
| Main Standard Accessories | Main Units |
| 1. PLC controller (OMRON) 2. HMI (OMRON) 3. Pneumatic components (SMC) 4. Temperature controller (OMRON) 5. Oil-free vacuum pump (ORION) 6. Engineering plastic bearings (IGUS) | 1. Date coder 2. Automatic card delivery device 3. Automatic deoxidizer delivery device 4. Automatic zipper opening device 5. Squeezer 6. Vibrating device 7. Dust cleaning device |
RezPack is an ISO9001 certified, specialized rotary bag packaging machine manufacturer, located in China. In addition to the automatic intelligent packing machine, Rezpack also provides pre-made pouch packing machinery, conveyor equipment, and related products. Reliable products available at reasonable prices, coupled with complete customer service, have won RezPack a large number of clients from the US, Canada, Mexico, Australia, New Zealand, Europe, Middle East, and South America, to name a few. If you have any questions or concerns, please contact us. The staff at RezPack will reply you as soon as possible.